My First Christmas Letter ...

Why?

Because I am so addicted to email I don't send cards anymore. Pathetic but true.
Jasmine and her boyfriend were here for dinner last night, and she was wearing an engagement ring. They have no definite plans as to when they will marry, but they do seem to find each other engaging. His name is Shawn Cain, a good Irish boy with aspirations toward veterinary medicine. Sammy was very encouraging of his career choice, trying to climb in his lap at every opportunity.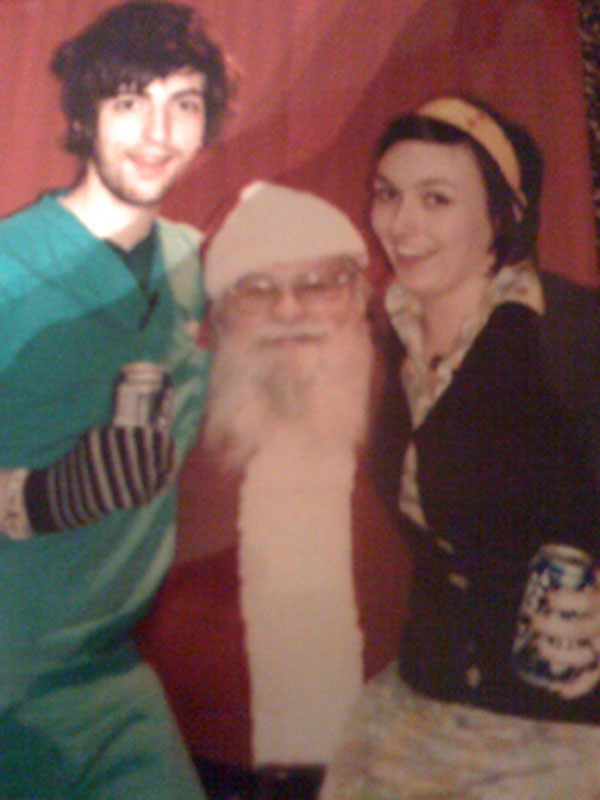 This year has seen some amazing changes in our Prescott house, though the San Francisco apartment remains relatively unchanged. It will be home when we are in the city, as well as home to a nephew who will be using it while carrying over twenty hours at SF State. With a class load like that I don't expect him to be around all that much. He plays drums and has one of those gigantic flat screen televisions, which, combined with my TIVO, should keep us entertained with sports and movies.
We've had a gardener, Mike Pfeiffer, working on our property, and it is transforming. It slopes down toward a creek at the bottom of the hill, and has oaks, pines, and beautiful huge granite boulders. Right now our pal, Terry Price, the best backhoe operator in the state, has his backhoe working on rearranging boulders to create natural steps down the hill beside the house, as well as moving them to create a place for a waterfall. We are doing the work there first, and then will put in a garage and guest apartment above the waterfall, with a hot tub on the deck.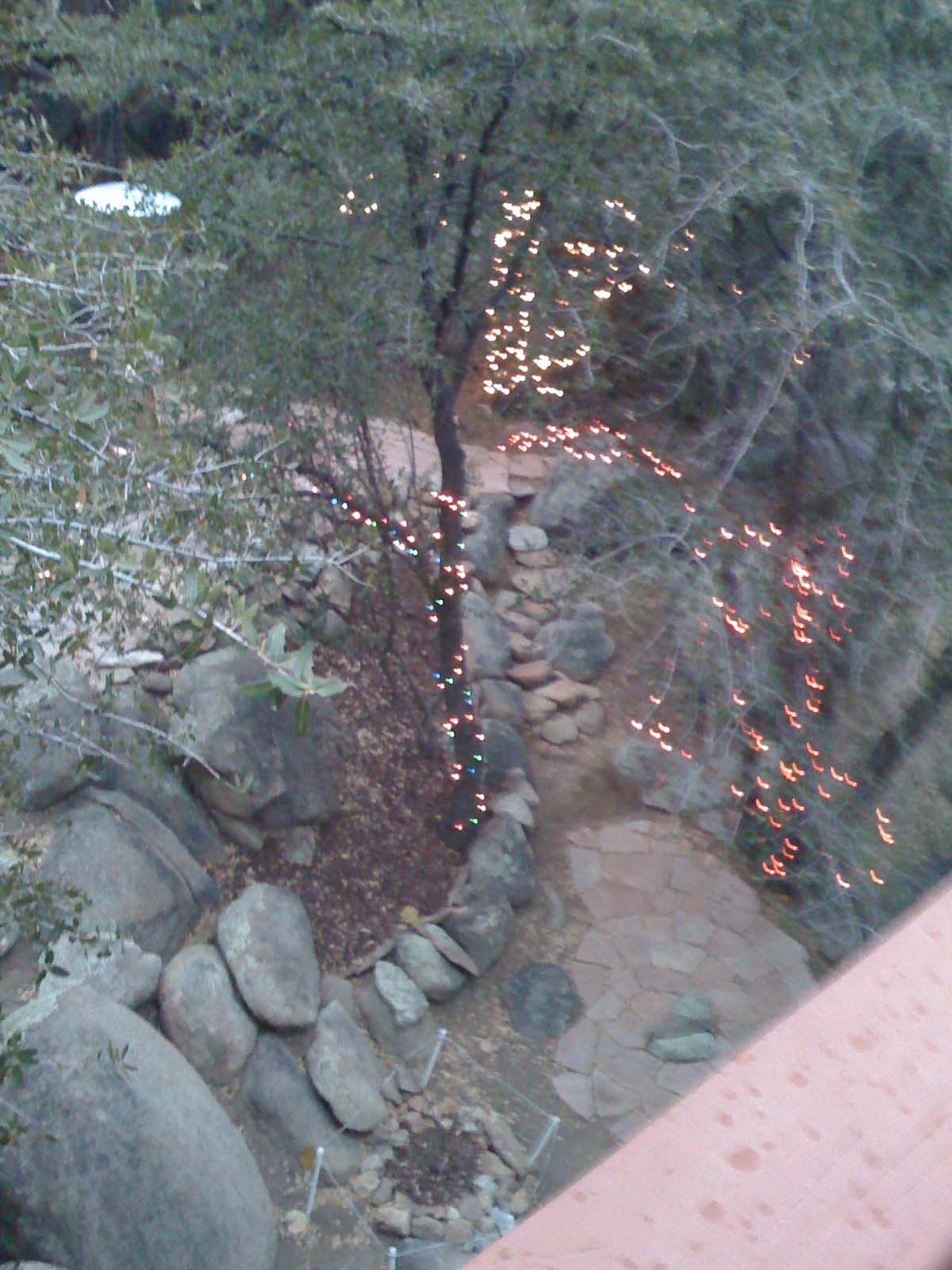 Mike has also been working on the Granite Dells house, creating a stream bed and patio in the back, which opens out onto an unobstructed view of the amazing rock formations in the dells. We are using it as a guest house, so if you want to come and visit, be our guest.
Linda is out shopping for last minute gifts. Our son and his two sons will be coming to visit on the 27th, along with the O'Brien clan. They have a family reunion every Christmas, and this year we are hosting. That day is our anniversary and my birthday. I chose it so that I wouldn't forget my anniversary, and it has worked once or twice. I will be 61 years old. Thank god that's the new 55, or something like that. I'm not above a deal with the devil if he's got what I need.
But talking about a deal with the devil isn't appropriate for a Christmas letter, is it? It's time for the renewal of the old year, and resolutions, such as a renewed effort to get more exercise and not drink up all the wine in the rack. I notice Linda has stored a couple of cases down in the closet. She just came in and looked over my shoulder.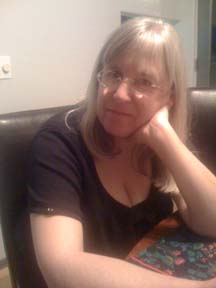 "A Christmas letter? On Christmas Eve?"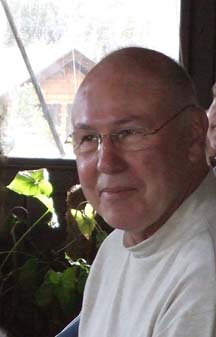 "I didn't send out cards."
"Well, you certainly live in the moment."
"It's where I have a place for my feet."
Happy Holidays
Dan Lee and Linda O'Brien